Get your luau party in a package right within this post! I've recently hosted a luau party, and it's so cute. Tiki decorations are better for teenagers, rather than fish and flowers, so keep that in mind.
This was a picture from my party: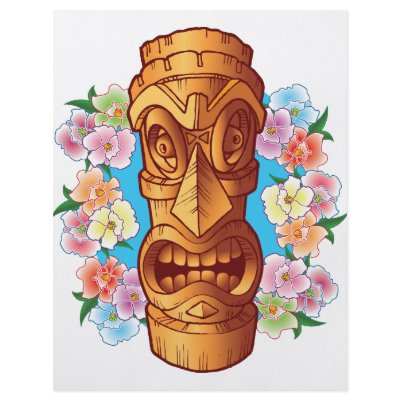 Games: Buy some cute prizes, like earrings and headbands for girls, or wallets and candy for boys.
Musical Beach Towels: You get it, it's just like musical chairs, but with beach towels to add a beachy touch.
Volleyball/Badminton
Coconut Bowling: Should be on a flat surface, like an asphalt driveway. Buy plastic bowling pins, which sometimes comes with a plastic coconut. You can also use a real coconut.
Pool Tag/Sharks and Minnows
Water Balloon Toss: With partners, pass the balloon back and forth until every team's balloon breaks, except for one team who becomes the winner.
Hot Potato (With a Water Balloon)
Classic, Limbo of course! Good limbo music can be found here:
http://www.youtube.com/watch?v=XgCHOrF5ryY
Decorations:
http://www.dollartree.com/catalog/search.cmd?form_state=searchForm&keyword=luau&x=0&y=0
*In stores, there is a wider selection!*
http://www.orientaltrading.com/party-themes-and-events/party-decorations/luau-a1-388626+1297-1-1.fltr
http://www.partycity.com/category/theme+parties/luau+theme+party.do
http://www.shindigz.com/catalog.cfm?cat=14832
Lime green balloons: Are the perfect color! My local A.C. Moore was selling helium tanks that blow up 500 balloons for $21.99, so check there if you need a tank. 40 balloons should be a good amount if you have a medium to large yard, considering centerpieces, mailbox balloons, and fence balloons.
Luau Paper Cut Outs: Really cute cutouts can be found at Dollar Tree, about 8 for a dollar.
Leis: Give your guests cute leis! A dozen can be bought at
http://www.OrientalTrading.com/
, my favorite are the Mahalo Floral Leis for $10.50. The Dollar Tree also sells them for a dollar.
http://www.dollartree.com/party-supplies/Favors-Decorations/Hibiscus-Flower-Leis-40-/207c347c347p295714/index.pro
Umbrella Cut Outs: Use plastic wind cutouts to hang on the tips of your outside umbrellas.
*The Christmas Tree Shops have cute, cheap decorations too.*
Food:
Octopus Hot Dogs: Slit a cooked hot dog vertically up until about half way in eight ways.
Pineapple, Watermelon, and other fruit.
Pork.
Pina Coladas/Strawberry Daiquiris (Without alcohol for the kids, of course)
Kabobs: traditional or not, such as things kids like; Chicken nuggets, Pizza Rolls, etc.
And traditional party foods, like chips, hamburgers, subs, cookies, birthday cake, etc.
*BJs has great cakes; $19.99 for 1/2 sheet cakes!*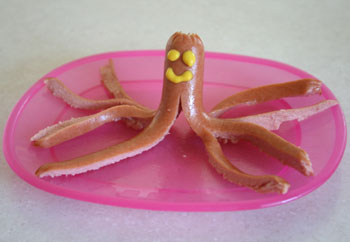 -lexy, LexysFashion@gmail.com